Some Things In Life Are Beyond Repair
The only complete warranty plan of the region.
Buy an extended warranty and get product replacement guarantee on all your purchases
This Extended Warranty Plan applies to the parts and labour with respect to the product stated on the Sharaf DG invoice for electrical and mechanical defects only. The Extended Warranty Plan extends the warranty for the period stated on the invoice commencing on the date of expiration of the manufacturer's warranty.
Product refers from authorized service centers carried out free of cost to its normal operating condition after it has suffered a covered failure. This Extended Warranty Program covers the labour, parts and associated charges, including transportation costs toward repair and re-installation of the appliance on site, necessary to repair the product, subject to the exclusions listed as below.
Replacement Guarantee During Manufacturer's Warranty
Replacement guarantee for manufacturer defects during manufacturer's warranty is subject to verification by authorized service centers. Software malfunctioning, accidental damages (such as drops, spills & liquid immersion) and defects arising out of natural calamities will not be covered under replacement. The verification process and transaction will take fifteen business days.
Note:
Replacement will be only once during the manufacturer's warranty period. However, extended warranty will be covered on the exchanged product.

In-cases of non stock availability only Gift Card to be issued.

Customers in GCC countries will be offered gift cards or online gift cards as applicable.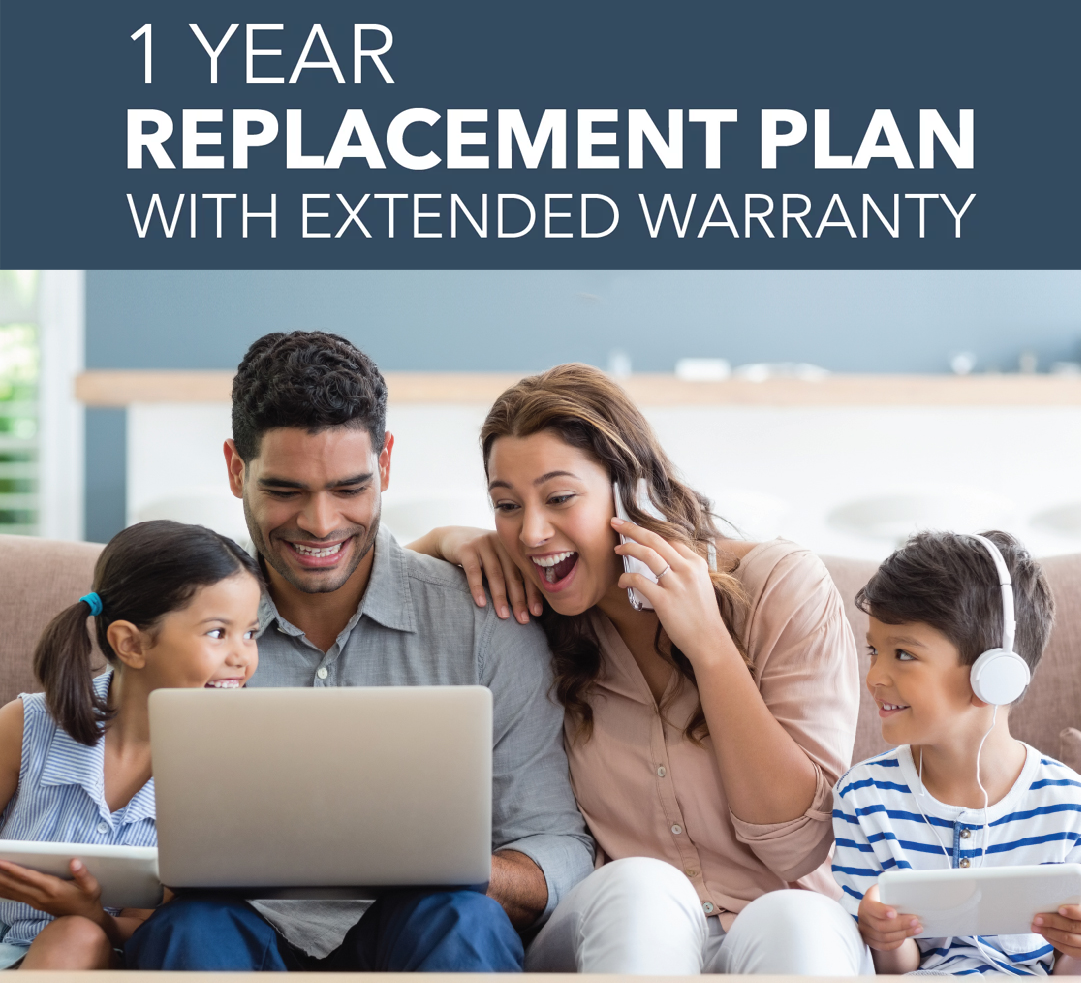 General Terms & Conditions
During EW period, If the unit is beyond economical repair replacement/Gift Card will be issued. EW will be cancelled with Replacement/Gift Card.

In case if the product is repairable, extended warranty will cover the cost of replacement of the product by replacing the product with similar product or through gift vouchers of the same value upon customer paying 14% of the original invoice value during the 1st year, 24% of the invoice value during the 2nd year and 34% of the invoice value for 3rd year, towards service charges.

Customer will be charged 9% handling fee of the product value for products which will be replaced under extended warranty replacement guarantee scheme. (9% from invoiced product value excluding instant redemption's at the time of purchase)