Acer Laptop Repair at DG Help
Acer Laptop Repair Services in Dubai and Abu Dhabi
Repair your Acer laptop at DG Help Service Center. We use quality parts and premium quality repair to provide our customers with convenient, safe and reliable services.
We not only fix all the issues related to your Acer laptops but we also provide a health checkup for you Acer device because Acers believes in prevention of an occurrence and health checkup for your Acer laptop is a good method to save and avoid expenses. Our Technicians will help you to repair below mentioned Acer model Laptops:

Bring In For Repair
(Out Of Warranty)
We also offer Pick up service
Specialized in repair of Acer laptops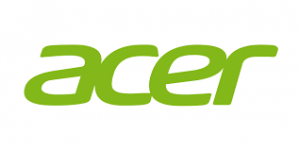 View More
Acer Laptop Repair @ DG Help Service Center
Acer is well known for producing affordable laptops with decent specification.
Not all laptop brands are made the same. There is no such thing as a perfect laptop brand. Each manufacturer has its common problems resulting from its parts, assembly methods, and configuration.
If you are Acer Laptop user you keep your self-updated with some common issues that you might come across.
We at SharafDG Acer Service center are skilled to handle all small and big issues that you might face with your Acer Laptop. Our experienced technicians at the Acer repair center examine your laptop thoroughly and try to work out with the most affordable cost of repair. Below are the list of issues that we come across at our Acer repair center
Stretched Images on Widescreen Acer Laptop
Numerous clients have revealed that the pictures on their widescreen PCs are appearing as extended pictures. This is not an issue with Acer laptop hardware. Instead, it is a configuration problem. This is caused by incorrect display configuration about using that wrong graphics driver. The fix for the issue is quite simple and we can completely take care of this issue at our Acer Service Center
USB Port Failure of Acer Laptop
Sometimes, the USB ports on the ACER laptop fail to work. You can try to remedy the issue by reinstalling the drivers. However, if this does not work then you can visit our Acer service center
Other issues like Black Laptop Screen of Acer Laptop, Mother Board Failure of Acer Laptop, HHD issues of Acer Laptop are also issues that gets reported to us. Visit our service center at Dubai or ask for free pick & drop off option for your Acer Laptop repair. Apart from all of these accidental damage can be an unaccepted issue that you might come across. We provide the repair for your broken Acer laptop at best price that you can easily afford.