Samsung Galaxy Mobile Repair in Dubai, Abu Dhabi and Al Ain
Samsung Galaxy Mobile Screen repair in under 1 hour as per availability of parts From Samsung Authorised Service Center
Sharaf DG Samsung authorized service center is one of the most reputed place for the Samsung Galaxy Repair. Our service centers are located at Dubai, Abu Dhabi & Al Ain. We understand, how difficult it can be without your mobile and that is the reason we provide you with the mobile repair service at three locations with 10:00 A.M to 10:00 P.M operating hours. You can bring your mobile for repair to our service center at your convenience. We are open 7days a week.
To know more about Samsung Service Center and Samsung Products repair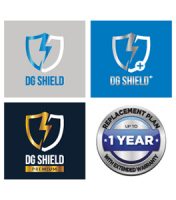 Protect your favorite Samsung device by choosing the coverage that you think is perfect for it
Best customer service I have seen in my experience till now the staff where friendly and they where able to solve my problems very quickly great job Mr. Allen and team will surely recommend this service center to my friends or colleagues regarding any issues with there Samsung phones Thank you i m very happy i visited u guyz.
We repair Samsung Galaxy Mobile Phone and Samsung Galaxy Tablet. Anywhere in UAE. We have introduced our all new pick and drop off option for Samsung Galaxy Phones & Tablets. Scheduling the repair you're your Samsung Galaxy Phones & Tablets are easy now through our website, you can follow few simple steps. To book the repair of your Samsung Galaxy
At first, you need to choose the Samsung Galaxy Phone or Tablet you want to get repaired. You need to describe in a few lines about the issue with your Samsung Galaxy Phone or Tablet. You will have to enter the location from where you want us to pick up the Samsung Galaxy Phone or Tablet. You will receive an order confirmation number up on placing your order, you will then receive a confirmation call regarding your Samsung Galaxy Phone or Tablet and once you confirm the location , date and time of pick up our logistic partner will pick your Samsung Galaxy Phone or Tablet on the scheduled date & time.
After your Samsung Galaxy Phone or Tablet reaches the Samsung Galaxy Phone or Tablet repair center your Samsung Galaxy Phone or Tablet will then be inspected and repaired by certified engineers. We will keep you updated about the status and repair servicing charges of your Samsung Galaxy Phone or Tablet, if there is any. Your Samsung Galaxy Phone or Tablet will be fixed by us in just a day or two and after quality checking, we will start preparing for the delivery of your Samsung Galaxy Phone or Tablet.
After the quality check, we will hand over your Samsung Galaxy Phone or Tablet to our delivery partner and they will be at your doorstep in a matter of a day or two depending on your location. That's it! You will receive your Samsung Galaxy Phone or Tablet in a much improved and better state contrary to what it was handed over.
Now your Samsung Mobile phone, Samsung Galaxy Tablet or Samsung Gear repair can give you a whole new experience
At Samsung Authorised service center we want to provide you complete peace of mind while you leave your Samsung Mobile phone, Samsung Galaxy Tablet or Samsung Gear with us for repair.
Our Whole new Status tracking option online provides you comfort of tracking the repair status of your Samsung Mobile phone, Samsung Galaxy Tablet or Samsung Gear from your PC or mobile phone.
Simply track the repair status online using the repair notification number that you will receive at the time of submitting your Samsung Mobile phone, Samsung Galaxy Tablet or Samsung Gear at the Samsung Authorised service center.
Though the tracking option you will get to know about the various stage that the repair of your Samsung Mobile phone, Samsung Galaxy Tablet or Samsung Gear completes. Like you will be updated as when we complete the diagnosis of you Samsung Mobile phone, Samsung Galaxy Tablet or Samsung Gear, when we generate the quotations, when did we receive the parts for your Samsung Mobile phone, Samsung Galaxy Tablet or Samsung Gear and when is you device is ready for collection .
Take an advantage of this experience and be rest assured that your device is on safe hands.
Samsung Galaxy Cracked Screen
The Samsung Galaxy phone is one of the best products in the market and at the same time caring for it becomes important. Whenever you need Samsung screen repair, you look for a Samsung repair shop that you can rely on.
And our Sharaf DG Samsung service center is a center you must visit when you face issues with your Samsung Galaxy phone
Apart from Cracked screen there are many others issues that you might face with your Samsung galaxy phone and we are experts in resolving all issues with your Samsung Galaxy phone. Below are few of them
Samsung Galaxy's Camera not working
Samsung Galaxy boasts a very powerful camera. Modern technology allows us to carry around in our pocket a sophisticated camera device. When it stops taking clear pictures, the lens becomes cracked, or no pictures at all, it's time to get the camera replaced. Rather than spending extra money to buy a new Samsung phone, we repair them at a fraction of the cost. Our proven and tested repair service comes with a 100% satisfaction guarantee.
Samsung Galaxy charging issue
After owning a Samsung Galaxy phone for a period of time, you might notice the battery life slowly diminishing, or you might notice that at some point the battery completely stops charging. Bring it to us. We'll have your battery replaced in no time. Samsung battery replacement will restore your Samsung back to its original state.
Our Samsung certified technicians are skills to repair all the issues related to your Samsung Galaxy Tab, here are some of the repair that we take care of:
Repairing of Samsung Galaxy Tab freezing issue – This could be one of the common issues you might face with you Samsung galaxy
If your Samsung Galaxy Tab keep freezing regardless of which app(s) you use then proceed to the last section on performing a factory reset. If your Samsung Galaxy Tab only seems to crash when you're using a certain app please follow the below simple steps first: you may not need to perform a factory reset.
 There are several potential causes for an app crashing frequently on your Samsung Galaxy device and there are steps below to troubleshoot them. Before taking any further steps, though, please update your device's software as this may solve the problem. (Note that the following steps may differ slightly for your Galaxy device): 
From the Home screen touch Apps. 

Touch Settings (you may need to swipe left or right to locate it first). 

Touch About device.

Touch Software update. 

Touch Update. 
If an app(s) continues to freeze/crash frequently after the software update (or if no software update was available) please see below:
 Some third-party apps are better made than others. It's worth checking the reviews for a problematic app in the Google Play or Samsung Apps stores to see if the frequent crashes are common for other users, especially those with the same Samsung Galaxy device as yours. If this is the case consider contacting the app's developer to ask about bug fixes for your device. Samsung cannot improve the stability of third-party apps so it is down to the developer to improve their app. 
If you haven't restarted your device in more than a day or so please do so now. The app may keep crashing due to a memory glitch in your device and turning your device on and off may well solve that problem. If it doesn't: 
From the Home screen touch Apps. 

Touch Manage Applications (you may need to swipe left or right to locate it first). 

Touch the application that keeps crashing. 

Touch Clear Data and Clear Cache.
It can be due to a lack of memory 
The unstable app may not have enough memory on your device to function well. Try uninstalling any unused or very infrequently used apps and/or deleting some media files to free up internal memory.
It could be due to a corrupt external SD card
Corrupted memory cards can sometimes cause problems on devices. Try using the device without the SD card inserted (assuming your device has an external SD card) to see if the app's performance improves. If the card is causing problems, try formatting the card through in Settings > Storage menu. Make sure to back up any important files on the card before formatting it.
 Your device may require a factory reset
 If the source of the problem on the device cannot be identified, it may be necessary to perform a factory data reset to resolve the issue. You can reset the settings on your device by going to
 Settings Privacy Factory data reset (or Settings > Backup and reset
Factory data reset in Ice Cream Sandwich and other later versions of Android). Please note you will lose all applications and saved data, including your Google account settings, so ensure that you back up your device prior to performing the reset. If you are still experiencing frequent app crashes after heeding the above your device may have a hardware fault that requires engineer attention.
Visit our Samsung Authorized service center and let our expert engineers take a look at your Samsung device
Another problem that you might face is Samsung Galaxy Tab Shutting down issue – Also take care of repairing the Samsung Galaxy Tab Shutting down issue and even you can try few simple things and try fixing it yourself before bringing you Samsung device to the Samsung service center:
Charging troubleshooting. 
First off we suggest you use the original charger. This is the only charger we can guarantee is compatible with your Samsung galaxy. If you still have this issue with your original charger, you can test your Samsung Galaxy with another charger to see if you get the same results. If this is the case you should continue with these troubleshooting steps. If this solves the issue, you will need to obtain a new charger. 
Safe mode Test
Next you should test your Samsung galaxy in safe mode. The steps to put a tablet into safe mode can vary, so I would suggest googling your "tablet model" safe mode. If you cannot find steps to put this device into safe mode, let us know here and we can pull up the steps for you in most cases. Once in safe mode test your Samsung galaxy for a few days. If you have this issue still, then there is some type of hardware issue that will need to be service. At the bottom of this post, I will provide a link to where you can set up this service. 
Factory reset/ uninstalling apps. 
If you do not have this issue in safe mode, then there is some type of software issue with this Samsung galaxy. You can do one of the following. 
Factory reset your Samsung galaxy and then test your device. You will need to keep note of the applications you are installing so if you install something new, you will know it is that application that is causing the issue. 
The other way to test this is to go the other way around. You can uninstall applications till the issue does not appear anymore. 
Below are the other issues that we are expert in repairing
 Repairing of Samsung Galaxy Tab Wi-Fi Switch Greyed Out issue
Repairing of Samsung Galaxy Tab Shows Yellow Exclamation Point issue
repairing of Samsung Galaxy Tab unable to detect micro SD Card issue
Our Samsung Service center also takes care of the repair of your Samsung smart phone if it is eligible for Samsung Care, and all other Sharaf DG insurances like Extended warranty, DG Shield, and DG Shield +.We being an authorized service center for all your Samsung Gadgets, you can ask us to cover the Samsung Smart phone repair under any of these insurance
Model

Samsung Galaxy Tab A 8.0 (2019) Repair

Samsung Galaxy Tab A Plus 9.7 Repair

Samsung Galaxy Tab S5e Repair

Samsung Galaxy Tab S6 Repair

Samsung Galaxy Tab3 10.1_Santos Repair

Samsung Galaxy Tab3 7_Lt02 Repair

Samsung Galaxy Tab3 Lite_Goya Repair

Samsung Galaxy Tab4 7_Degas Repair