ASUS Laptop Repair – ASUS Authorised Service Center
Asus Authorised service center is a big aid for people who are finding any repair  with their ASUS laptops. ASUS Laptop Repair Center helps you to get through any small or big problem. Our technicians at Asus Repair Center are Asus certified and experienced in their field. Fix your ASUS Laptop from ASUS authorized service center. Repair your ASUS Laptop with original Parts at affordable price. We are offering free pickup and delivery service of ASUS Laptops Repair Services. repair your Asus laptops now. get a chance to get free internet security worth AED 149, used for 3 devices for 1 year. We will repair all models of Asus laptops.
Our Asus Authorised Service center will repair below models:
Request a Repair
Start a repair request now for consumer and commercial laptops. Asus-certified repairs are performed by trusted experts who use only genuine Asus parts.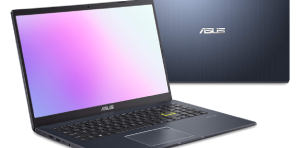 Sharaf DG Warranty
Protect your favorite Asus device by choosing the coverage that you think is perfect for it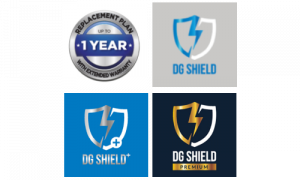 Frequently Asked Questions
Where are the Asus Service Center located?
Is the Asus Service Center open during public holidays?
Yes, Asus Service Center operates on public holidays, 365 days, 7 days a week, from 10:00AM to 10:00PM.
What are the operating hours of Asus Service Center?
Asus Service Centers are open 365 days a year from 10 am to 10 pm.
Is the Asus Service Provider open all 7days in a week?
Yes, Asus Service Center works 365 days, 7 days a week, from 10:00AM to 10:00PM.
Do you have a free pick and drop available for Asus Laptop?
Yes, we do provide free pick and drop off option for your Asus Laptop within Dubai, all you have to do is to book the repair through our website and we will call you to coordinate the pick and drop off.
What happens next once I submit my ASUS device for repair at your Service Center?
Once you submit your device at our Service Center, our certified technicians will check your device and provide you a quotation in case your device is out of warranty. You will then receive an email and a call to inform you about the defect, parts that needs to be replaced and the cost of repair .Once we receive a go ahead from you , we will start the process and keep you informed once the repair is complete .
While our technicians are working on your device you can track the status online through our website by using the reference number provided at the time of submitting your device.

Do you have an option to make the payment online?
Yes, we do have an option to make an online payment using your Debit or Credit card. Up on request we will send a link your email id and you can make the payment using the link. Once we receive the payment, you will receive a confirmation email about the payment.

Is payment made online safe and secured?
We adhere to the highest standards of payment security. Our Payment Gateway is 3D secured and is Visa verified and MasterCard secured. Your credit card details are not stored on our systems.

Do you have an option of accepting payment in Installments?
Yes, we are the first one in the market providing this option to pay the cost of repair in installment using SharafDG Flexipay option.
If the repair cost is AED 1000 or above you can convert it in to 18/24 months installments using Sharaf DG FlexiPay.
Available for credit cards of leading banks in UAE.
Terms & Conditions apply. To know more you can contact us, we will be happy to assist you with more information.
Asus Laptop Repair – Asus Authorised Service Center Dubai & Abu Dhabi
If you are checking for Asus authorized Service Center for your Asus laptops you should choose Sharaf DG Asus authorize service Center. We use quality spare parts and provide premium quality repair to our customers with convenient, safe and reliable services.
We not only fix all the issues related to your Asus laptops but we also provide a health checkup you're your Asus devices because Asus believes in prevention of an occurrence. A health checkup for your Asus laptop is one of the good method to prevent any upcoming issues and avoid expenses.
Get the condition of the battery, charger, RAM and ROM performance, etc., checked at our Asus authorized service center and get an alert well ahead on any major issues and take necessary actions.