HP Laptop Repair or Desktop repair at HP Auhorised Service Center in Dubai, Abu Dhabi UAE
Are you looking for repair your HP Laptop or notebook? Having Troubleshoot with HP Laptop or HP Notebook? Laptop Service Center 
Have you started to notice your HP computer's issues are growing more severe and more frequent over recent months? These issues can annoy both you and your staff daily, stop you from doing critical tasks and even put your data in danger. It may be time to book in your HP computer & HP laptop repair at our HP authorized service center and get your HP device back on track.
Our HP technician have years of experience to bring HP laptop & HP desktop back to health
Most common  HP laptop or  HP desktop problems are running slow, broken laptop screen, broken monitor screen, blank display on laptop or desktop screen, laptop turning on and off repeatedly, broken or missing keyboard keys, noise problem from laptop, laptop overheating etc. Book our HP computer & HP desktop repair services at our HP authorized service center
Request a Repair
Start a repair request now for consumer and commercial laptops. HP-certified repairs are performed by trusted experts who use only genuine HP parts.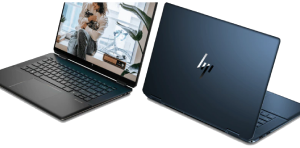 Sharaf DG Warranty
Protect your favorite HP device by choosing the coverage that you think is perfect for it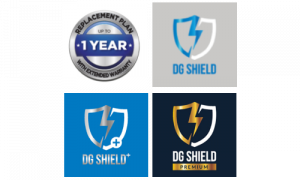 Frequently Asked Questions
Where are the HP Service center located?
What are the operating hours of HP service center?
HP Service Centers are open 365 days a year from 10 am to 10 pm.
Is the HP service Center open all 7days in a week?
Yes, HP Service Center works 365 days, 7 days a week, from 10:00AM to 10:00PM.
Is the HP service Center open during public holidays?
Yes, HP service center operates on public holidays, 365 days, 7 days a week, from 10:00AM to 10:00PM.
How long does it take to repair my HP Laptops?
We can repair the HP Laptops in 1 hour*
* subject to availability of part
I have forgotten my password for my HP Desktop PC, can HP help me reset it?
If you are using a local user account HP cannot recover or reset your password if it is lost or forgotten. HP strongly recommends creating a password reset disk to enable you to reset your password in case it is forgotten. If you do not have a password reset disk and can't remember your password, you will be directed by HP support to perform a full recovery to original factory conditions and will lose any data that was not backed up to an external location.
How can I identify the Hardware Failure without going to the service center?
HP provides diagnostic software for testing hardware components on your computer and confirm hardware failures.
Start with the Fast Test to quickly identify hardware issues. If the test finds no errors but your computer still exhibits symptoms of a hardware problem, visit Sharaf DG HP authorized service center.

What happens next once I submit my HP device for repair at your Service Center?
Once you submit your device at our Service Center, our certified technicians will check your device and provide you a quotation in case your device is out of warranty. You will then receive an email and a call to inform you about the defect, parts that needs to be replaced and the cost of repair .Once we receive a go ahead from you , we will start the process and keep you informed once the repair is complete .
While our technicians are working on your device you can track the status online through our website by using the reference number provided at the time of submitting your device.

Do you have an option to make the payment online?
Yes, we do have an option to make an online payment using your Debit or Credit card. Up on request we will send a link your email id and you can make the payment using the link. Once we receive the payment, you will receive a confirmation email about the payment.

Is payment made online safe and secured?
We adhere to the highest standards of payment security. Our Payment Gateway is 3D secured and is Visa verified and MasterCard secured. Your credit card details are not stored on our systems.

HP Laptop Repair
Is your HP laptop showing error messages, loading programs slowly, or shutting down unexpectedly?
While there could be a number of reasons why this is happening, some of those reasons are more serious than others. The most common red flags that lead to HP laptop repair include:
The battery won't charge, Laptop shuts down unexpectedly, Blue screen of death, Programs start or run slowly, Laptop becomes hot to the touch, Laptop's fan is noisy, Wi-Fi or Bluetooth connection issues, Keyboard becomes unresponsive, Display/screen is cracked or broken, Laptop attacked by virus or malware.
These issue needs an immediate attention and it also makes you worried about searching for a good HP repair center in Dubai which you can trust and who can provide you affordable repair service if your laptop is not covered under warranty. We at our HP repair center in Dubai provides you solution for all of these issues and provide you a specialized service from trained HP technicians.
Among all other issues mentioned above for your HP laptops issue with the battery is the most common one and there are few things we want you to be aware of if you a HP laptop user
If your HP laptop won't hold a charge, won't charge fully, or won't charge at all, you could need a new battery. Battery life for a laptop is around two to four years, although how you use and charge it will determine its life span.
If it's nearing the end of its life, your operating system may warn you with a red "X" over your battery icon in your tools tray. If not, you can use a third-party program to see what capacity your battery is left with.
About HP Laptop Battery Repair – This repair is among the simplest for most laptops and only costs as much as a replacement of the battery.
About HP Adapter Cable Repair – One other reason the battery won't charge is that your charging cord is not working. This is an easy replacement at the HP repair center
About HP Laptop charging port Repair – If the indicator light of your HP laptop doesn't come on when you connect your charger to your laptop or it does but only when you hold the charger at a particular angle, you could also have a broken laptop charging port.
Charging port repairs do require you to have an expert open your laptop and make the repairs internally, but it is usually a quick job for our HP repair center and we provide a very reasonable parts and labor costs.
You can even visits our HP repair service center for health checkup of your HP laptop, not necessary you will always need a repair. We are always there you help you
We have now made it easier for you by introducing the pick and drop off option for your HP laptop. Scheduling the repair you're your HP Laptops are easy now through our website, you can follow few simple steps to book the repair of your HP laptop.
At first, you need to choose the HP laptop you want to get repaired. You need to describe in a few lines about the issue with your HP laptop. You will have to enter the location from where you want us to pick up your HP laptop. You will then receive an order confirmation number up on placing your order, and  then receive a confirmation call regarding your HP laptop and once you confirm the location , date and time of pick up our logistic partner will pick your HP Laptop or on the scheduled date & time.
After your HP Laptop reaches the HP Laptop repair center your HP Laptop will then be inspected and repaired by certified engineers. We will keep you updated about the status and repair servicing charges of your HP Laptop, if there is any. Your HP Laptop will be fixed by us in just a day or two and after quality checking, we will start preparing for the delivery of your HP Laptop
After the quality check, we will hand over your HP Laptop to our delivery partner and they will be at your doorstep in a matter of a day or two depending on your location. That's it! You will receive your HP Laptop in a much improved and better state contrary to what it was handed over.