Looking for a repair of your Apple iPhone or a MacBook? We have a great team of service engineers who can assist you with Apple iPhone or a MacBook repair. We are one of the preferred authorized Apple service centers in Dubai UAE. Our Apple certified technicians are skills to make your Apple device new again through their expertise be it an iPhone, iPad, Mac or any other Apple device. How do I get the cracked apple iPhone screen repaired? Where I get the cracked apple iPhone screen repaired? Our Apple Certified technicians will check your cracked iPhone screen and take necessary actions. How much it will cost to repair an iPhone screen? The cost of the iPhone screen repair based on the models. For each model the price will be different. How and where can I get the cracked iPhone screen repaired? Apple certified Engineers will inspect the device up on submission & suggest if screen repair is advisable. Will the cracked screen iPhone will get covered under AppleCare? Please check our AppleCare for iPhone page. What is the cost to repair an iPhone11 max pro screen? The cost of repairing iPhone11 max pro screen is AED 1255.00. What is the cost to fix a cracked screen? It's based on the iPhone model you have. How long it takes to fix a cracked MacBook screen? The time to repair your Mac Book screen is based on the parts availability we will fix your MacBook screen as soon as possible.  

Get Great value on your old Apple devices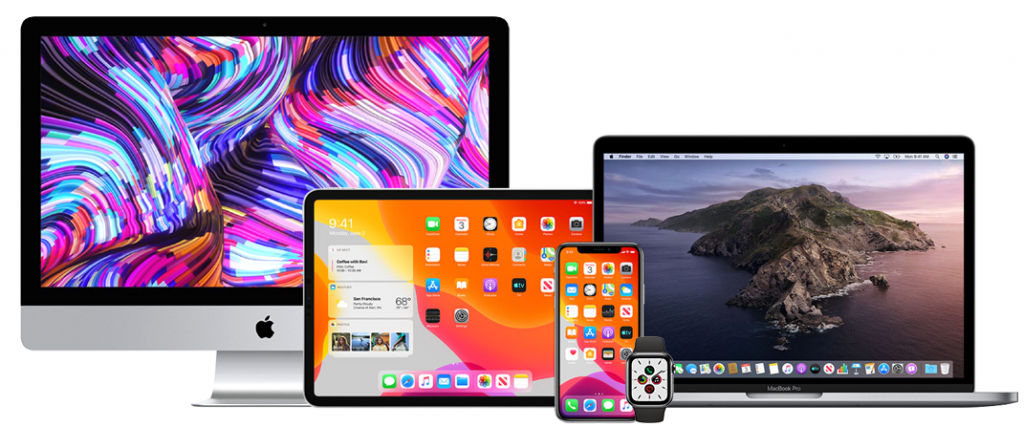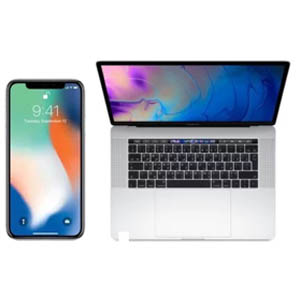 free repair for Apple iPhone select models*
Free Battery Replacement for 15-inch MacBook Pro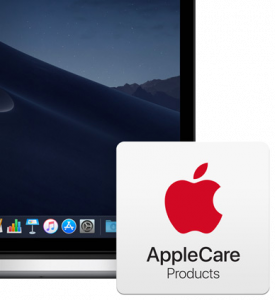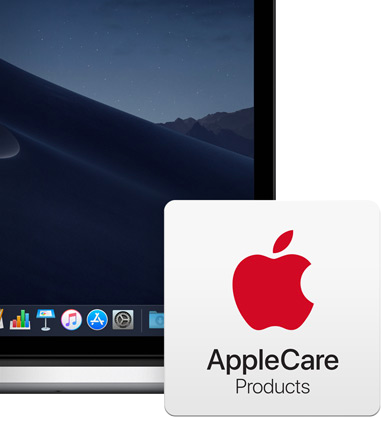 Protect your favorite Apple device by choosing
the coverage that you think is perfect for it – Apple Care + comes damage protection coverage

View more
iPhone Repair – Apple Authorised Service Center Dubai, Abu Dhabi, Al Ain
We understand that it is difficult to be without your iPhone. Making things easier for you in such difficult times is what we want to do. Take advantage of the quick iPhone repair at reasonable prices in UAE. Be it an iPhone screen repair or screen replacement, iPhone battery replacement, iPhone water damage or iPhone broken Screen. Our technicians at the iPhone service center in Dubai, Al Ain & Abu Dhabi are Apple certified. They are skilled in providing high-quality service with excellent customer service. Choose from the iPhone repair centers which is most convenient for you. Get your iPhone repaired in Dubai, Abu Dhabi or Al Ain from Sharaf DG Apple Authorized Service Center.
We are the brand recommended service center for iPhone repair service in Dubai UAE. We also provide pickup and delivery services to your home and work location. You can also visit the iPhone Service center directly. Our iPhone repair centers are open 365 days. The working hours of our service centers are from 10 AM to 10 PM. We are highly skilled to do all Apple repair at affordable prices. You can get all the issues related to your Apple device resolved by us. We are the authorized service center for iPhone repair. Mac repair. iPad repair. Apple TV repair. Apple Watch repair.You can visit our service center for any small issue with your iPhone. Even a small crack on your screen impacts the function of your iPhone. Cracked screens can be frustrating to use. It might work fine at the moment, but there is an increased risk of your phone suddenly becoming difficult to use.
There could be various other issues with your iPhone that will need immediate attention. Get a quick check of your iPhone. Here are a few of them. Water Damage. Frozen Screen. iPhone won't power off. The volume button is stuck.
You can also visit our service center if you are unable to connect to the WIFI. If the battery is draining fast. If the Microphone not working. If there is a problem with Bluetooth. Or if the iPhone camera doesn't work. We are will be happy to provide a complete solution and an excellent Apple repair with the utmost care.
We repair iPhone. Anywhere in UAE. We have introduced our all new pick and drop off option for iPhone repair. Scheduling the repair for you iPhone is easy now through our website, you can follow few simple steps. To book the repair of your iPhone
At first, you need to choose the iPhone you want to get repaired. You need to describe in a few lines about the issue with your iPhone. You will have to enter the location from where you want us to pick up the iPhone. You will receive an order confirmation number on placing your order, you will then receive a confirmation call regarding your iPhone repair and once you confirm it our logistic partner we will pick your iPhone on the scheduled date & time.
After your iPhone reaches the iPhone repair center your iPhone will then be inspected and repaired by certified engineers. We will keep you updated about the status and repair servicing charges of your iPhone, if there is any. Your iPhone will be fixed by us in just a day or two and after quality checking, we will start preparing for the delivery of your iPhone.
After the quality check, we will hand over your iPhone to our delivery partner and they will be at your doorstep in a matter of a day or two depending on your location. That's it! You will receive your iPhone in a much improved and better state contrary to what it was handed over.
While our engineers repair your iPhone, we will also provide a real time tracking status of your iPhone repair through our website where you can check the progress of your iPhone repair. You will have an option to know when our service engineers completed the diagnoses of your iPhone, when did we start the repair of your iPhone and when is your iPhone ready for collection or dispatched to your location in case of delivery service .
Our iPhone Service center also takes care of the repair of your iPhone if it is eligible for Apple Care, and all other Sharaf DG insurances like Extended warranty, DG Shield, and DG Shield +.We being an authorized service center for all your Apple devices, you can ask us to cover the iPhone repair under any of these insurance you carry on your iPhone.

| | | | | |
| --- | --- | --- | --- | --- |
| iPhone 11 Pro Max Repair | iPhone XS Repair | iPhone XS Max Repair | iPhone XR Repair | iPhone X Repair |
| iPhone 8 Plus Repair | iPhone 7 Repair | iPhone 7 Plus Repair | iPhone 6S Repair | iPhone 6S Plus Repair |
| iPhone 8 Repair | iPhone 6 Repair | iPhone 11 Repair | iPhone 11 Pro Repair | iPhone 11 Body |
MacBook Repair – Apple Authorised Service Center Dubai, Abu Dhabi, Al Ain
We provide one of the best authorized MacBook repair in Dubai. You can visit our service center for your MacBook repair without any appointment. Our MacBook authorized service centers are located in Dubai, Abu Dhabi and Al Ain. We operate 365 days, 10 AM to 10 PM.
You can even book a repair with us online and we will arrange for the pick and drop facility.
MacBook is a largely preferred Apple device and most people around the globe own it. In addition to offering unparalleled performance, MacBook is a stylish, compact device that can be carried everywhere. Due to its portability, the device can be used for work purposes while on the move. Although it is brilliant in several ways, it can also have issues like MacBook not turning on, Broken Screen, Battery draining quickly, Overheating, track pad not working, Wi-Fi not working. MacBook should be maintained on a regular basis to keep performing well. Do not wait until your device has severe damage, book your repair with us for your Mac Mini, Mac Pro, MacBook-13- inch and MacBook Air.
Our Service Engineers for MacBook are Apple certified and are brilliant at their work. They provide utmost care while repairing your MacBook. Starting from the time they receive the device at the service center till they complete the repair they take care each steps of the repair responsibly. Be that be the diagnosis, placing orders for the parts required, fixing the new parts and then the final testing of your MacBook . Our technicians also call and talk to the customers directly if it is needed during the course of your MacBook repair.
Our MacBook Technician are experienced and customer centric. What else you need when you give your favorite device for repair!

iPad Repair – Apple Authorized Service Center Dubai, Abu Dhabi, Al Ain
iPad is also one of the most used products these days with some hard selling happening for iPad. iPad can do all the things that a laptop or a desktop can do. With an iPad helping you with so many things, it is incline to face certain technical issue sometimes. Certain common issues that you might face with your iPad like iPad Wi-Fi Not Connecting, iPad Screen Keeps Freezing, iPad stuck on Startup Logo, iTunes does not recognize the device, iPad Not Charging, iPad Not Turning On. When you face these issues you might want to look around for a reliable and affordable iPad service center. And here we are. We are one of the most preferred authorized service center for iPad repair in UAE. We have our iPad service center in Dubai, Abu Dhabi and Alain. Book your iPad repair though our website today and let us take care of it from there.