View More
iPhone Screen Repair from Apple Authorised Service Center
Sharaf DG Apple Authorised Service Center has got all the features that can provide a quality iPhone repair service in Dubai. Get your iPhone screen repaired in Dubai for prices starting from AED 500. 3 month warranty provided for all screen repair. You can totally depend upon us when it is about your iPhone repair in Dubai, Abu Dhabi & Al Ain. You can search for 'iPhone repair near me 'option and find our location. Get your iPhone screen repaired in Dubai with affordable price using genuine parts. We are offering Warranty on every iPhone repair. 
iPhone Cracked Screens
iPhone Repair in Dubai mobile cracked screens replacement service are both fast affordable. in fact a majority of iPhone screens repair can be completed.
iPhone Water Damage
if your mobile is suffering from water damage visit to my shop we will perform a professional diagnostic to determine the extent of the damage
iPhone Speaker Not Working
if your mobile speaker is muffled distorted or simply producing no sound at all you may be in need of a speaker.
iPhone Screen Repair | Battery replacement & Other iPhone repairs
Get repaired iPhone at Sharaf DG Apple Authorised Service Center. You can get Apple-certified repairs and service. Free Pickup & Delivery available.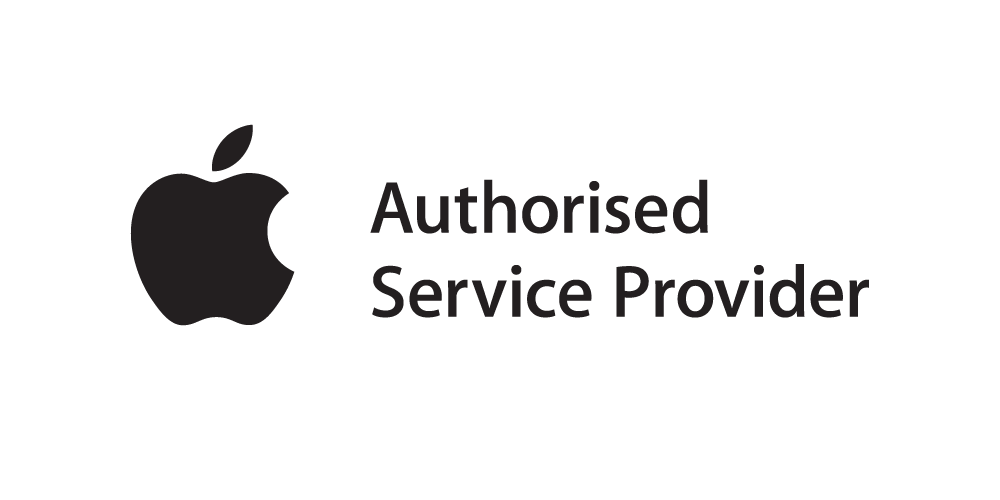 View more about iPhone Repair
Apple iPhone Service and Repair from Sharaf DG Apple Authorised Service Provider
We understand that it is difficult to be without your iPhone. Making things easier for you in such difficult times is what we want to do. Take advantage of the quick iPhone repair at reasonable prices in UAE. Be it an iPhone screen repair or screen replacement, iPhone battery replacement, iPhone water damage or iPhone broken Screen. Our technicians at the iPhone service center in Dubai, Al Ain & Abu Dhabi are Apple certified. They are skilled in providing high-quality service with excellent customer service. Choose from the iPhone repair centers which is most convenient for you. Get your iPhone repaired in Dubai, Abu Dhabi or Al Ain from Sharaf DG Apple Authorized Service Center.
You can also send your iPhone to an Apple iPhone Repair Center. They deliver the same high-quality service with genuine Apple parts. Are you looking for iPhone repair services in UAE? Find out Apple certified iPhone screen repair and replacement stores near your location. Book your repair today at Apple Authorized Service Provider.
Teams & Conditions:
• Apple certified Engineers will inspect the device up on submission & suggest if screen repair is advisable
• Back up your data to iTunes or iCloud
• Erase data and settings in Settings > General > Reset > Erase all Content and Settings
• Turn off Find my iPhone
• The customer must submit their device before 12.00 PM to avail the Same day repair service.
• Same day repair is subject to stock availability.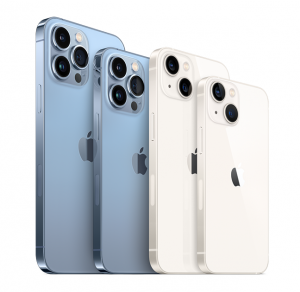 Sharaf DG Service Centers
Sharaf DG Apple authorized service center is one of the most reputed place for the iPhone repair. Our service centers for iPhone is located at Dubai, Abu Dhabi & Al Ain. We understand, how difficult it can be without your iPhone and that is the reason we provide you with the iPhone repair service at three locations with 10:00 A.M to 10:00 P.M operating hours. You can bring your iPhone for repair to our service center at your convenience. We are open 7days a week.
Apart from being reputed iPhone repair center, this is the service center that you can trust. Your iPhone is a valuable part of your life as it stores confidential data and personal data. Giving your iPhone for repair at our Apple Authorized service center provides your with peace of mind that your iPhone is on safe hands  as we work completely as per the brand policy and strictly follow Apple procedure .
Choosing Our Service center for your iPhone repair is the best idea because all our service centers are located inside SharafDG store and while our technician repair your iPhone you can take a trip of SharafDG vast range of products.
Bases on the model and stock availability we also offer same day screen replacement for your iPhone screen repair.
Certified Technicians
Our experience iPhone technicians are Apple certified and they go through tough training during their certification process and receive regular knowledge upgrade on iPhones directly from Apple. They receive updates on repairing of the new iPhone models, change in repair technology of iPhones, latest issues identified on the iPhones and how to repair them .Upgrades on the latest recall programs for iPhones.
Apart from being experience and skilled, our iPhone technician are also customer centric, they take utmost care of your iPhone while it goes through the complete repair process. Our iPhone technicians sees iPhone as an indispensable piece of your life and that is the reason while repairing your iPhone they ensure to check your iPhone completely and are happy to provide a complete solution and an excellent repair of your iPhone with the extreme care.
Quality of Repair
We are the brand recommended service center for iPhone repair in Dubai UAE. Our iPhone technicians are skilled in providing high quality service with great customer service for your iPhone repair. We being in Authorized Service center for Apple uses the latest tools to repair your iPhone, and we use genuine Apple parts to repair your iPhone. The repairs of iPhone are backed by Apple. All our iPhone repairs goes through quality check and calibration before it is handed over to customers.  We are confident on the quality of repair we provide for your iPhone and guarantee of not facing any issue again. , but even if it happens we provide 90 days warranty on the iPhone repair and even if it happens we will repair it for free .
Online Booking
We also have an option where you can book the repair for your iPhone online by following few simple steps. We have dedicated team who will follow – up to schedule your repair.
After your iPhone reaches iPhone Authorized Service Center our iPhone technician will then inspect and repair your iPhone. We will keep you updated about your iPhone status and repair servicing charges if any. Your iPhone will then be fixed by us in just a day or two and after the quality checking, we will start preparing for the delivery of your iPhone.
After the quality check, we will hand over your iPhone to our delivery partner and they will be at your doorstep in a matter of a day or two depending on your location. That's it! You will receive your iPhone in a much improved and better state contrary to what it was handed over.
Online Tracking
Our whole new Status tracking option online provides you comfort of tracking the repair status of your iPhone from your PC or mobile phone. Simply track the repair status online using the repair notification number that you will receive at the time of submitting your iPhone. Though the tracking option you will get to know about the various stages that your iPhone go through. Like you will be updated as and when we complete the diagnosis of your iPhone, when we generate the quotations for your iPhone, when did we receive the parts for your iPhone and when is your device is ready for collection.Take an advantage of this experience and be rest assured that your device is on safe hands.
iPhone Repairs & Physical Damage
Apple iPhone Repair at Sharaf DG Apple Authorised service Center is one of the most reputed place for the iPhone repair. With Apple certified engineers working on your iPhone you get the best repair service for your iPhone. At Sharaf DG Apple Authorised service center we understand that your iPhone as an integral part of  your life, so it stands to reason that if a problem develops with this innovative piece of technology, your life gets turned upside down.
Handling any iPhone repair means taking it to a place that has experienced certified technicians and all latest tools and genuine parts to repair your iPhone in UAE and can get you back on track. Take advantage of the quick iPhone repair at reasonable prices in UAE.
Be it an iPhone screen repair or screen replacement, iPhone battery replacement, iPhone water damage or iPhone broken Screen. Our technicians at the iPhone service center in Dubai, Al Ain & Abu Dhabi are Apple certified. We also provide pickup and delivery services to your home and work location. You can also visit the iPhone Service center directly. Our iPhone repair centers are open 365 days.
Sharaf DG iPhone Repair center knows how to fix iPhone issues and sees many common themes when they perform any iPhone repair
At our iPhone service center many people have come to see their iPhone as an indispensable piece of their life, so it makes sense that if an issue creates with this inventive bit of innovation, their life gets flipped around. Our Apple technicians realizes how to fix iPhone issues and sees numerous regular topics when they play out any iPhone fix. Below are few issues that are common with iPhones.
Our iPhone Service center also takes care of the repair of your iPhone if it is eligible for Apple Care, and all other Sharaf DG insurances like Extended warranty, DG Shield, and DG Shield +.We being an authorized service center for all your Apple devices, you can ask us to cover the iPhone repair under any of these insurance you carry on your iPhone.
iPhone Battery Replacement – Without a consistent battery in place, your iPhone becomes useless. The problem could be related to charges that quickly fade out or other more direct causes that traces directly back to the battery itself. The issue could be identified with charges that rapidly grow dim to resolve iPhone issues like this, something as simple as installing a replacement battery becomes the plan.
At our service center, we provide a battery replacement. Our technician needs to quickly check your iPhone, if it has any other issues or not and do a battery replacement.
iPhone Faulty Buttons – The ease of communicating through the press of a button can be compromised when a single button or a series of them aren't working. Things like an intermittent speaker, problems with a frequently-used button like Home or side switches that won't work can quickly become a frustration. We have all complete solution to fix this problem at our iPhone repair center
iPhone Signal Issues – One of the values of having an iPhone is being able to use the internet from virtually any location. However, when your operating system is faulty or you have problem downloading things like apps etc. your iPhone then will need an immediate attention.
iPhone Cracked Screen Repair – In the rush to take your iPhone everywhere you might end up dropping it on the ground at some point. This something you definitely do not want to see this as iPhone user. Fixing your iPhone cracked screen can turn out to be very expensive as well. In this situation you would like to give your iPhone to a service center that you can trust and Sharaf DG Apple Service Center in your go to place.
iPhone Water Damage Repair – Another common problem for smartphone users is when you accidentally drop your device into water. It might be outside in a puddle, in the midst of preparing to take a bath or most embarrassingly, into the toilet. Water and technology are often a bad mix, which means finding access to someone who can either repair or replace your iPhone is important and we do this in a brilliant way.