view more
Authorised Lenovo Laptop repair Service Center in Dubai, Abu Dhabi UAE at Lenovo Authorised Service Center
We not only fix all the issues related to your Lenovo laptop and Lenovo Tablet but we also provide a health checkup for you Lenovo device because Lenovo believes in prevention of an occurrence and is a good method to save and avoid expenses. Get the condition of the battery, charger, RAM and ROM performance, etc., checked at our Lenovo authorized service center and get an alert well ahead on any major issues and take necessary actions.If you are checking for Lenovo authorized Service Center for your Lenovo laptops and Lenovo tablets consumer series you should choose Sharaf DG Lenovo authorize service Center. We use quality spare parts and premium quality repair to provide our customers with convenient, safe and reliable services.
| | | | | | | | |
| --- | --- | --- | --- | --- | --- | --- | --- |
| Lenovo Laptop Repair | Lenovo Laptop Body Repair | Lenovo Laptop Screen Repair | Lenovo Laptop Power Repair | Lenovo Laptop Camera Repair | Lenovo Laptop Hard drive Replacement | Lenovo Laptop Liquid Damege Repair | Lenovo Laptop Startup Failure Repair |
Searches related to lenovo laptop repair at DG Help:
lenovo laptop repair dubai| Lenovo Laptop Repair| Lenovo service Center| lenovo repair| Laptop Repair| ssd Upgrade| repair Laptop| Repair Lenovo laptop
Request a Repair
Start a repair request now for consumer and commercial laptops. Asus-certified repairs are performed by trusted experts who use only genuine Asus parts.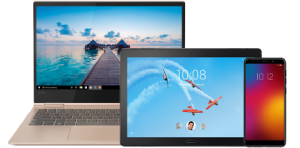 Sharaf DG Warranty
Protect your favorite Samsung device by choosing the coverage that you think is perfect for it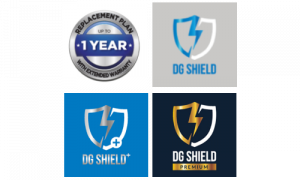 Frequently Asked Questions
Where are the Lenovo Service center located?
What are the operating hours of Lenovo service center?
Lenovo Service Centers are open 365 days a year from 10 am to 10 pm.
Is the Lenovo service Center open all 7days in a week?
Yes, Lenovo Service Center works 365 days, 7 days a week, from 10:00AM to 10:00PM.
Is the Lenovo service Center open during public holidays?
Yes, Lenovo service center operates on public holidays, 365 days, 7 days a week, from 10:00AM to 10:00PM.
How long does it take to repair my Lenovo Laptop and Lenovo Phone?
We can repair the Lenovo Laptop or Lenovo Phone in 1 hour*
* subject to availability of part
What happens next once I submit my Lenovo device for repair at your Service Center?
Once you submit your device at our Service Center, our certified technicians will check your device and provide you a quotation in case your device is out of warranty. You will then receive an email and a call to inform you about the defect, parts that needs to be replaced and the cost of repair .Once we receive a go ahead from you , we will start the process and keep you informed once the repair is complete .
While our technicians are working on your device you can track the status online through our website by using the reference number provided at the time of submitting your device.

Do you have an option to make the payment online?
Yes, we do have an option to make an online payment using your Debit or Credit card. Up on request we will send a link your email id and you can make the payment using the link. Once we receive the payment, you will receive a confirmation email about the payment.

Is payment made online safe and secured?
We adhere to the highest standards of payment security. Our Payment Gateway is 3D secured and is Visa verified and MasterCard secured. Your credit card details are not stored on our systems.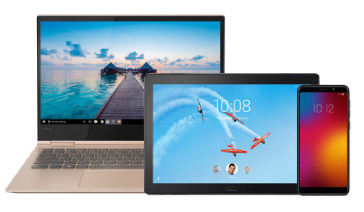 Product Service & Repair Information
We want to make you happy with affordable prices on Lenovo Laptop Repair , Tablet repair & Lenovo Laptop SSD Upgrade.
Learn more >
Lenovo Laptop Repair
Are you looking for a Lenovo Laptop or a tablet repair?
We are specialist in repairing Lenovo Laptop and Tablet. We are one of the best authorized Lenovo service centers in Dubai UAE.
Our certified technicians are skills to make your Lenovo device new again through their expertise. Opt for the pick-up and delivery option for your Lenovo idea pad repair, Lenovo yoga repair, Lenovo Legion repair, Lenovo (All in one) repair, Lenovo Tablet repair, and Lenovo phone repair.
We being an authorized repair center for Lenovo. We do all the repair for your Lenovo device with the help of experienced technicians who are trained and certified to do high quality repair using the genuine parts from Lenovo.
Lenovo is one of the reputed company for Laptops, however, technical issues can come up anytime with your Lenovo Laptop and that is when you need to look out for the Lenovo repair centers. There are few common technical issues that you must be aware of if you are Lenovo Laptop user.
The most common one is Lenovo Laptop keyboard issue. Many faced this problem that the Lenovo laptop board is pushed inside whenever any key is pressed.
The other Problem is the heating issue. Laptop gets heated very fast.
Other than these problems other common laptop problems are also seen in Lenovo Laptops like Display issue, Motherboard and hard disk problem.
But all of these problem can be resolved by a good Lenovo Service Center and we are the one for that.
We just talked about the common issues with Lenovo laptops, but sometimes your Lenovo laptop might just get damaged due to accidents which cannot be in your control. If you do not have an accidental damage protection for your broken laptop it can turn out to be an additional unplanned expenses. We provide a cost effective solution for all your repair needs for your Lenovo laptops.
Book a repair with us and we will be able to provide a reasonable repair quotation on your broken Lenovo laptops repair. You can also take advantage of our amazing promotions and offers on Lenovo laptops repair.
Scheduling the repair you're your Lenovo idea pad, Lenovo yoga, Lenovo Legion, Lenovo (All in one), Lenovo Tablet, and Lenovo Laptops are easy now through our website, you can follow few simple steps. To book the repair of your Lenovo laptop or tablet
at first, you need to choose the Lenovo laptop or Tablet you want to get repaired. You need to describe in a few lines about the issue with your Lenovo laptop or Tablet. You will have to enter the location from where you want us to pick up the Lenovo laptop or Tablet. You will receive an order confirmation number up on placing your order, you will then receive a confirmation call regarding your Lenovo laptop or Tablet and once you confirm the location , date and time of pick up our logistic partner will pick your Lenovo Laptop or Tablet on the scheduled date & time.
After your Lenovo Laptop or Tablet reaches the Lenovo Laptop or Tablet repair center your Lenovo Laptop or Tablet will then be inspected and repaired by certified engineers. We will keep you updated about the status and repair servicing charges of your Lenovo Laptop or Tablet, if there is any. Your Lenovo Laptop or Tablet will be fixed by us in just a day or two and after quality checking, we will start preparing for the delivery of your Lenovo Laptop or Tablet.
After the quality check, we will hand over your Lenovo Laptop or Tablet to our delivery partner and they will be at your doorstep in a matter of a day or two depending on your location. That's it! You will receive your Lenovo Laptop or Tablet in a much improved and better state contrary to what it was handed over.