Get Your AppleCare Protection Plan!
Damage Protection + Extended Warranty + International Coverage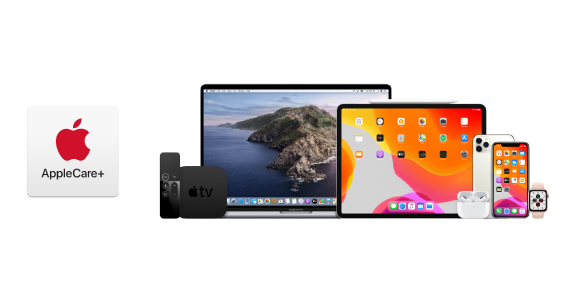 One stop technical support
AppleCare+ provides one-stop service and support from Apple experts, so most issues can be resolved in a single call Direct access to Apple experts.
Apple Hardware coverage
AppleCare provides repair or replacement coverage, both parts and labor, from Apple‑authorized technicians.
Choose your device from here!
View more
AppleCare Protection Plan
You can pay to extend that protection for longer, which is called AppleCare+.You don't have to buy AppleCare+ at the same time as the product. If you already know you want it, buying AppleCare+ with the product is a good idea, just so you don't forget. But if you need some time to decide. Generally you get 60 days from the purchase date to buy AppleCare+
You can also buy Apple care + for the device which you did not buy directly from Apple .The easiest way to do that is to call us. We will check your device's serial number and we'll tell you if you can still buy AppleCare+ and walk you through the process of purchasing.
We will also assist you know how much time you have left on your AppleCare plan, and if you can still buy AppleCare+ for this device.
AppleCare is transferable, if you're selling an Apple product before the included AppleCare plan expires, the buyer gets the remaining protection. If you buy an extended AppleCare+ plan and then sell the product, the remaining time left in the AppleCare+ goes along with it. So AppleCare+ can be a selling point when you're unloading your used devices on the secondary market!
Apple Care + is the best thing your device can have. Contact DG Help Today to get Apple Care Plan