How much will it cost to repair Asus Laptop Screen at Sharaf DG Asus Authorised Service Center ?
Asus Laptop Repair and Support Services in Dubai and Abu Dhabi
Get the repair of your ASUS Laptops at Sharaf DG Authorised ASUS service center with genuine parts form Asus and Asus certified technician. We also provide pick and drop off option for your laptop repair. We use quality parts and premium quality Asus laptop repair to provide our customers with convenient, safe and reliable services. If you are experiencing any problems related to your Asus laptop. We will help you to fix all issues related to your Asus laptop. You can repair the screen of your Asus Laptop at Sharaf DG Asus Authorised Service Center at affordable price, the repair cost of the Asus screen replacement starts at 400 AED* . However the exact quotation will be shared with you post we completely diagnoses of your Asus Laptop . Our skilled technician make sure to provide the most reasonable repair cost for Asus Laptop . Sharaf DG Asus uses genuine Asus parts to ensure your screen works like new after it is repaired.
Why is my Asus laptop not turn on ? Sharaf DG Asus Authorised provides you complete solution on the Asus Laptop repair , however , if the laptop does not turn on you can try few quick steps. Disconnect all the accessories a well as try to hard reboot the ASUS laptop. If these solutions do not work, you can also try checking the battery as well as connecting the laptop an external monitor. Lastly, if none of the solutions work, you can always bring your Laptop to Asus Authorised Service center at Times Square Center Dubai.
How to turn on my Asus laptop without power button? Sharaf DG Asus Authorised Service center have skills and experience service engineers who can take care of most of the issues that you come across with Asus Laptop . We are open 10 AM to 10 PM and 7days a week . Visit the Asus Service Center at your convenience to get you Asus Laptop checked if it does not power on.
ASUS AUTHORISED SERVICE CENTER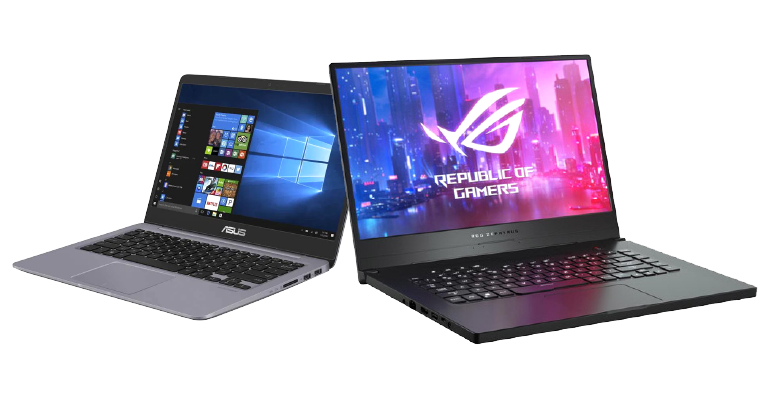 We are the UAE largest Asus Authorised Service Center specializing in repair of consumer laptops.
Visit our Asus service centers in Dubai and Abu Dhabi . We are open 365 days a year including public holidays from 10 am to 10 pm.
Our service engineers are Asus certified and dedicated to provide quick, high quality of work and customer satisfaction.
View More
Asus Laptop Repair – Asus Authorised Service Center Dubai & Abu Dhabi
Sharaf DG Asus authorized service center in Dubai offers reliable and affordable ASUS Laptops repair. Our specialized team of Asus certified engineers are skilled to repair all models of ASUS Laptops with any problem such as broken screen, power issues, keyboard issues, charging issues, broken hinge, Wi-Fi / Bluetooth / USB connectivity issues or any hardware or software issues.  We guarantee 100% satisfaction for our services.  We use only genuine parts and also provide warranty for our services and spare parts. Booking repair online for your Asus laptop now is easy, either book a repair and we will pick up and delivery the repaired product or directly visit our service center . Our 10 A.M to 10 P.M and 365 days working window makes it convenient for you to visit SharafDG Asus authorized service center at your preferred time. 
Asus Service Center in Times Square Dubai is one of the best Asus Laptop Service Center in Dubai UAE. Technical help by Sharaf DG Asus Authorized service center is a big aid for people who are finding any issues with their ASUS gadgets. We are by your side 10 A.M to 10 P.M 365 days a year.  Our ASUS Repair Center helps you to get through any small or big problem. Our technicians at Asus Repair Center are Asus certified and experienced in their field. They can help you to get answers to any of your ASUS gadget related questions. They will also help and advise you with regards to the maintenance of your laptops and other small factors that help your gadgets to survive for a long span of time.  We at ASUS service center endows its customers with satisfaction and contentment. Our team of experts will talk to your directly if needed. We also have a team of excellent coordinators who are available 365 days a years  on email, Chat and Calls.
If your ASUS laptop is running slow or not running at all. Sharaf DG Asus Authorized service center in Dubai can help you fix all issues with your Asus laptop. Our skilled technicians at Asus Authorized service center are expert in identifying all small and big issues. The most common reason for which most of the customers visit our service center is Asus LCD Repair.
If your Asus Laptop screen is cracked, images keep flickering for your Asus Laptop, or your Asus laptop boot up but after a while it fades to black? Whether your ASUS LCD monitor is missing blocks or lines of information, has scratched surface, defective backlight or no display function.
Our certified technicians can help you fix all of these issues at affordable price. Being an Asus Authorized service center we use all genuine parts to fix your Asus laptop. Visit our Sharaf DG Asus Authorized service center.
Our Asus certified technicians will help you with any of the issues that you find with your Asus Laptop:
| | |
| --- | --- |
| Asus Laptop is not turning on | Asus Laptop LCD screen is very dim/dark  |
| Display only visible on external monitor but not visible on laptop LCD screen  | Asus Laptop LCD screen is cracked  |
| Asus Laptop backlight problem  | Asus Laptop GPU / Graphics card problem / Distorted display  |
| Asus Laptop Motherboard malfunction/failure  | Asus Laptop is overheating  |
| Asus Laptop keyboard replacement/repair  | Laptop Virus Removal services  |
| Laptop operating system upgrades  | Solutions for slow working laptops  |
| Solutions and repairs for blue screens errors  | Laptop drivers installation  |
| Asus laptop Hinges Rework  | Asus Laptop Wi-Fi card  |
| Asus Laptop Battery replacement  | Asus Laptop Motherboard Repair  |
Visit our Asus Authorised Service center or book a free pick and drop off online .