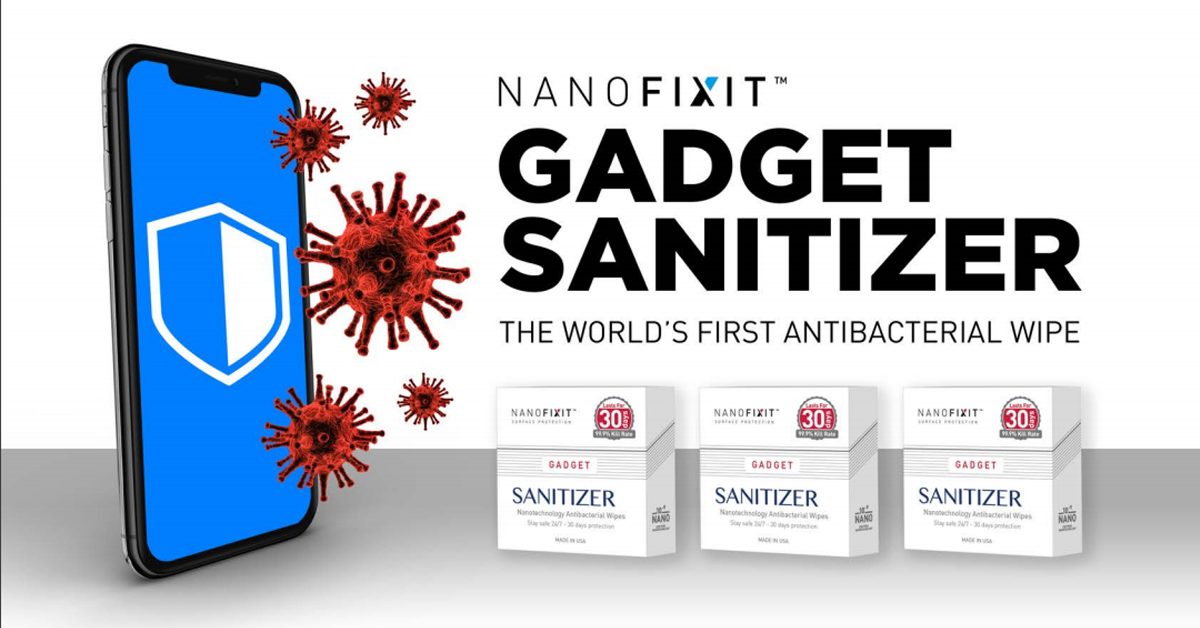 Nanofixit Gadget Sanitizer
Nanofixit Gadget Sanitizer is the world's first anti-bacterial wipe specifically formulated to fight bacteria and viruses continuously 24 hours a day for up to 30 days. It can be applied to both the screen and casing to protect your health.
Product features
Eco Friendly – The Wipes are Eco-friendly & safe to use
Screen Clarity – Tiny nano-particles smooths the glass surface, allowing light to travel in s straight line instead of scattered in all direction
Anti – Bacterial – Researchers have discovered that there are more bacterial on the average mobile phone than you will find in a toilet. It kills almost 100% of most common bacteria.
Water – repellent – The protective coating creates a much smoother surface that repels water like the leaf of a lotus flower.