Dell Laptop Repair and Support Service Center
Repair your Dell laptop at DG Help Service Center. We use quality parts and premium quality repair to provide our customers with convenient, safe and reliable services. if you are experiencing any problems related to your dell laptop. we will help you to fix all issues related to your dell laptop.
We not only fix all the issues related to your Dell laptops but we also provide a health checkup for you Dell device because Dells believes in prevention of an occurrence and health checkup for your Dell laptop is a good method to save and avoid expenses.

Bring In For Repair
(Out of warranty)
We also offer Pick up service
Specialized in repair of Dell consumer laptops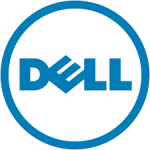 View more
Dell Laptop Repair @ DG Help
Dell laptops are undoubtedly one of the most affordable laptops for customers. With the undergoing invention in the technological industry the IT products become very dynamic. The technical industry is pooled up with innovations each and every minute. With each new invention and up gradation the preceding one becomes out-of-date. Dell laptops also suffer from some advantages and some dis-advantages:
Advantages of dell laptops:
The Dell laptops primarily are known for their low rates. They fit well to the user's pocket.
Fast processor of Dell Laptop adds to the products quality
The Dell laptops are customized as per the customer's need
Easy upgradation of the Dell Laptop also adds to the pros list
With the above list of advantages we also have list of common Dell Laptop issues that the Dell Laptop user might come across and you must be aware of those issue.
Dell Laptop doesn't turn on at all
When you plug the AC adapter into the Dell laptop, there are no lights turning on at all. When you push on the power button, nothing happens. The laptop appears to be completely dead, makes no sounds, no indications of life.
The AC adapter failed and the battery has no charge left. In this case you can try the simple things by yourself before you bring in to the Dell Repair center
Test the AC adapter with a voltmeter. If it's dead, you can bring it to Sharaf DG Dell service center and we will replace the battery of your Dell Laptop
DC jack failed and the motherboard doesn't receive any power from the adapter. In this case the DC jack has to be replaced and we at our Dell service center can do that for you.
Motherboard failed. The motherboard has to be replaced and the replacement of that can be sometimes too expensive. We at Sharaf DG Dell service center, will get the repair done at reasonable cost. Our experienced technicians will make your Laptop perform as new.
Other problem with your Dell Laptop could be
Screen is blank
Laptop turns on and off repeatedly
Laptop makes noise while running
Laptop shuts down or freezes
Our skilled technicians take utmost care of your Laptop while it is in the process of repair. At our Dell repair center we make sure to check your Laptops performance completely after repair before handing it over to you.